MATHEMATICS
In mathematics classrooms it is important to create a rich learning environment that encourages a positive mindset and opens up the potential for growth in mathematics teaching and learning.
At Mount Dandenong Primary School we use a range of teaching strategies that connect the content, skills and concepts that will enhance understanding and engagement and build students' confidence as mathematics learners and thinkers.
In the mathematics classroom students are exposed to opportunities that help them to:
develop and engage their mathematical thinking
solve problems and demonstrate their understanding
apply strategies and conceptual understanding in familiar and unfamiliar situations
recognise the relevance of their experiences in their environment through a mathematical lens
use and connect what they are learning to contexts outside the mathematics classroom.
Teachers help students to engage with, explore and make connections between their mathematical knowledge, skills and understandings with other learning areas and the world around them.
The proficiencies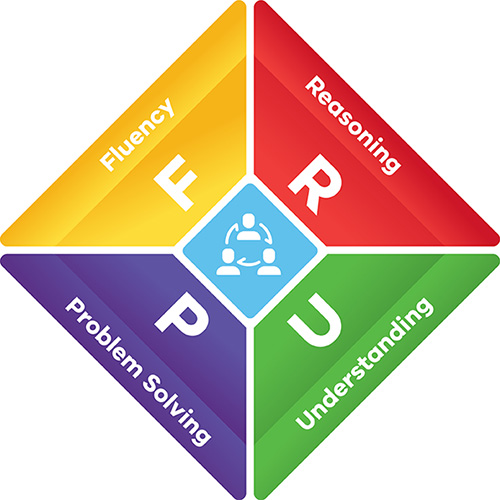 The Victorian Curriculum: Mathematics identifies the fundamental relationship between learning in mathematics and numeracy. This relationship is demonstrated and reinforced across the strands of the mathematics curriculum and in the teaching and learning program through the proficiencies:
understanding
fluency
problem solving
reasoning.